Thank You For Your Service
Hero (noun): An individual admired for their bravery, remarkable achievements, and admirable qualities.
As a dedicated mortgage loan officer, I am deeply committed to assisting our nation's heroes. This includes military members, first responders, healthcare workers, and educators – whether you're a veteran, actively serving, in the reserves, National Guard, a police officer, firefighter, EMT, paramedic, doctor, nurse, or teacher, we value your service immensely.
Seeking the most competitive mortgage rates and minimal fees is our priority, but our commitment extends beyond that. We aim to provide comprehensive support and guidance to those who tirelessly serve our communities. Our team is eager to be your reliable mortgage advisor, educator, and advocate, whether you are in the market to purchase a new home or refinance your current one. Expect transparent, honest advice, thorough answers to your questions, and personalized mortgage solutions tailored to your unique needs.
Operating as licensed mortgage professionals in Indiana, Illinois, and Michigan, we have a wide network of top-rated lenders and real estate agents across numerous states. Our partners echo our dedication to delivering unparalleled service to our heroes.
At American Hero Home Loans, we don't just offer loans; we offer tailor-made mortgage solutions for our heroes.
Begin your home loan process today! Our mortgage advisors are standing by.
See what loan program best fits your unique needs.
Please Support The Following Groups and Businesses
We support our local Veteran-owned businesses other groups that support our Military and First Responders. We hope that you will also.
The Indiana Fallen Heroes Project participates at parades and community events, through picture placards honoring Indiana soldiers who have lost their lives in service-related deaths since 9/11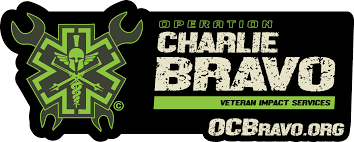 Our vision is to be a veteran fun-land for positive growth in a near-peer atmosphere. We bridge the gap in veteran health services for military veterans seeking assistance by providing hands-on activity-based facilities full of solutions to positively impact veterans' lives by helping them moderate their happiness level in a near peered action-packed solution-driven family atmosphere while preventing suicide and homelessness at the same time.
Team RWB's mission is to enrich the lives of American veterans by connecting them to their community through physical and social activity.